+49 711 933 16 - 0
info@tmuebersetzungen.de


Our team
Our team consists of experienced project managers, in-house translators and localization engineers.
We have many years of experience in customer service and the coordination of multilingual localization projects in many areas of specialisation. To ensure that projects are managed professionally and efficiently in every way, our employees are provided with continuous training. They have the chance to work independently within a modern technical infrastructure. Due to the international nature of our business, our work is always varied and interesting. In our company culture, each employee can continue to grow their skills and develop individually. We also provide our employees with various options to better combine their work life with their family and personal life.
We also care deeply about promoting new talent, which is why we regularly provide interesting opportunities for young students and graduates to learn about and establish themselves in the translation and localization industry.
Our strong team spirit and our open, friendly work atmosphere are the reason for our success. Through sustainable growth, we create a strong foundation for the future.
Pay us a virtual visit around our office.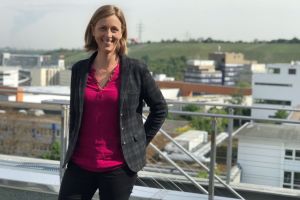 Katrin Gast
Managing Director
+49 711 933 16 - 0
katrin.gast@tmuebersetzungen.de

Katrin Gast has a master's degree in Spanish Literature and Slavic Studies from the University of Constance. She worked in the localization industry from 2004 to 2008, in her last position as team lead at a worldwide leading language service provider. Since the start-up of TransMission, she has been responsible for operations.
Andrea Kunze
Managing Director
+49 711 933 16 - 0
andrea.kunze@tmuebersetzungen.de

Andrea Kunze has a B.A. in English and German from Trinity College, Dublin, Ireland. From 1996, she held international roles at worldwide leading companies in the localization industry in operations, quality and business partner management. Since the start-up of TransMission in 2008, she has been responsible for finance and resource management.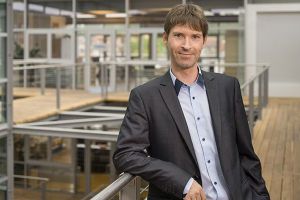 Andreas Galambos
Technology Manager
+49 711 933 16 - 0
andreas.galambos@tmuebersetzungen.de

Andreas Galambos studied Computer Science at the University of Kaiserslautern. From 2000 to 2008, he worked as a localization engineer and solutions architect at a worldwide leading language service provider. Since the start-up of TransMission, he has been responsible for all aspects of localization technology.